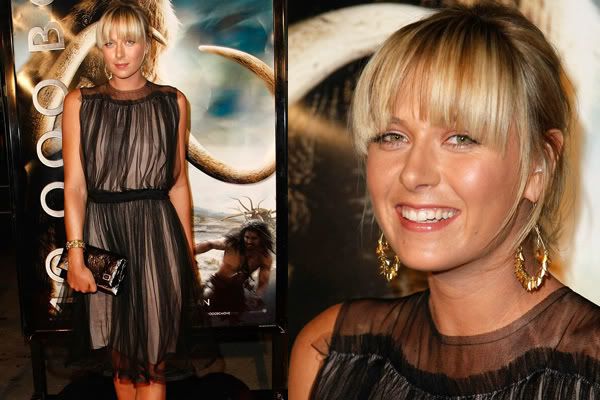 I've just been reading that, thanks to the Spring 2009 Fashion Week in New York, we are going to see a lot of transparent fashion in the coming seasons. Yes, I expect that summer of 2009 just might hold on to this look as well. But with this transparency, is going to come the need for camisoles. This particular White Silk Camisole is coming in at twenty dollars, but be prepared to stock up now before the rush is on. I have a feeling that the prices are going to skyrocket. That's why I'm telling you now to start looking right now.
Or you could go a little bit wee bit more expensive and create that waistline you always wanted.
Or you could go with the Spanx line ( Spanx Hide and Sleek Cami) that have been popping up in all the malls.
Source : http://www.shopaholicsdaily.com/2008/09/30/heads-up-on-transparent-fashion/